Business Card Designs present a unique and effective way of representing your business, work or profession to your clients or customers.
Visiting Cards can be used by enterprises, business owners, freelancers and even by professionals.
In the ongoing post, we bring before you an awesome collection of 55 Creative & Beautiful Business Card Designs.
Business Cards or Visiting Cards not only tell about your work, but they can also create your company's value and promote your business.
Biz Cards help you to present yourself and your company in front of your clients.
They invariably show the company's logo, company name and address, your name, designation, telephone number and even highlight the products or service your company deals in.
A beautiful business card design helps to build the brand value of your business or profession in front of your clients.
As such, visiting card designs should be creative enough to attract the attention of your clients and leave an everlasting impression on them.
If you too are looking for creative, beautiful and inspiring business card designs, then this collection of 55 Beautiful and Inspiring Visting Card Designs can be of tremendous help to you.
Although numerous business card designs are available, you need to select the one which stands out from the rest and uniquely represent your business.
After all, a creative and beautiful visiting card design makes a lasting impression in the minds of your clients and customers.
Moreover, a beautiful biz card design helps to build your company's brand image.
If you have creative and unique visiting card design, then it can create buzz about your company.
There are some creative and beautiful card designs (or Visiting Card design) which make anyone impressed.
So, if you are looking for Beautiful Business Card Designs, then here is the list of 55 Creative & Beautiful Business Card Designs that will surely impress you.
You can draw inspiration from these visiting card designs and create unique and beautiful visiting card designs suitable for your requirements.
There is no point in using commonly or frequently used a biz card designs. Your clients simply won't remember such visiting card designs which will spoil the very purpose of giving your visiting card to them.
Although biz cards usually carry details such as your name, the name of your company, designation, contact details, and related information, it should be designed in such a manner to stand out of the crowd and form an indelible image before your clients.
Always remember that a client remembers a unique, beautiful, and creative business card design rather than a normally designed card which is used commonly by others. The impact of a beautiful and unique visiting card design is simply tremendous.
In this presentation of 55 Creative & Inspiring Business Card Designs, we have taken care to include such business card designs which are beautiful, creative and unique.
Although the list is not exhaustive as there can be hundreds of more designs, still the designs showcased hereunder can be of a lot of value to you and can serve as an inspiration for you.
So, with the hope that the 55 Creative, Inspiring & Beautiful Business Card Designs would be of immense value to you, we present this collection before you.
55 Beautiful Business Card Designs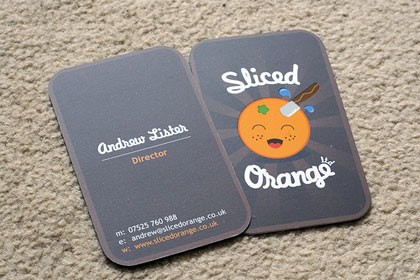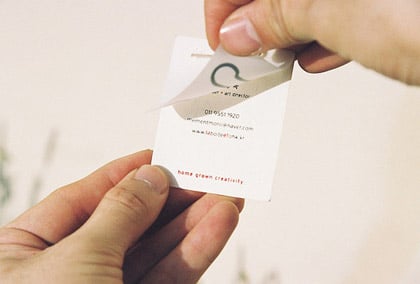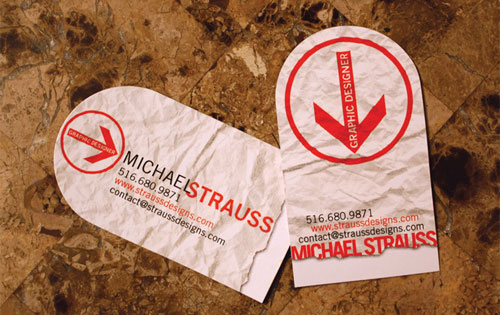 We hope that you would have found the above presentation of 55 Creative & Beautiful Business Card Designs immensely useful.