If you're building a web app, blog or any other web site (and you're reading this blog) then you'll almost certainly be interested in making it look good. A great looking site can have all kinds of benefits – it looks more professional, people may be more likely to tell other people about it, they may be more likely to stay and browse around, buy something or visit again. But rather than designing every single element, you can speed up development by using a beautifully designed icon set – which leaves you free to focus on building the rest of the site and designing the core template. If you're anything like me, designing the fiddly smaller elements is the most time consuming, so using an icon set can really help you get the site up and live quickly and easily.
We've brought together a collection of stunning, fantastic icon sets that have all been put together by incredibly talented designers. We hope you find them useful for your next web build project. Please do check the license for each of these icon sets as some of the designers may ask for attribution to use them.
Square Icons Social
IC Mini Icon Set
WooFunction Icons
Quartz Icon Set
Bijou
IC Social Icon Set
Menu Icons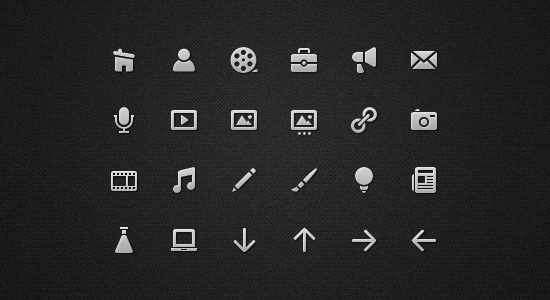 Application Icons
Social Badges Set
Square Icons
Monochromatic Icons
Pixel Perfect Icons
Multi Format Social Media Glyphs
Soft Media Icon Set
Crisp Icon Set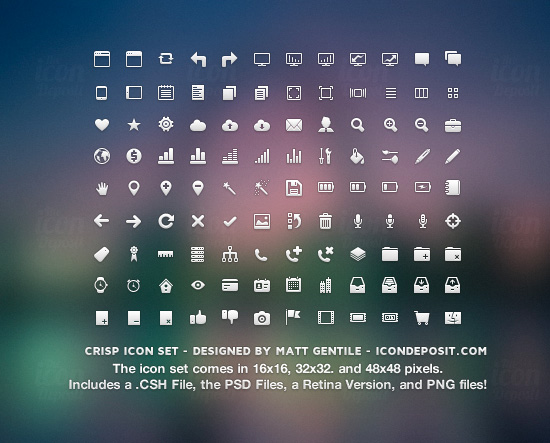 Are there any stunningly designed, creative and useful icon sets that you've found that deserve a mention? Please do let us know in the comments.
Author: Dan writes for The Handpicked Collection, who specialise in creative Christmas gifts. He studies graphic design and spends his spare time learning to code web apps.