Branding is very essential for selling a product, service or an idea. Perfect branding makes viewers recall and recognizes products instantly. So, to become a brand one of the most essential things that come into the picture is advertisement.
Print Advertisements are that everybody does to attract new viewers and retain the existing ones. Its main objective is to inform, persuade and remind the customers about the products, services and ideas.
The best advertisements are not only creative, innovative but also sell. Aim of the advertisers should be selling a dream, a hope or a solution to their viewers' aspirations.
Automotive Print Advertising has increased in a tremendous manner recently. The reason behind enhanced efforts for Print Advertisement by Automotive companies is to tackle competition. Competitors use innovative and creative methods to attract a great mass by providing them proper information so as to gain customer satisfaction and finally to get customer loyalty.
Print Advertising for Automotive is a difficult task, which designers do with great efforts. Billboard Ads, hoardings, newspaper advertisement, magazines etc. are an example of Print Advertisements. Automotive companies try to make their campaigns attractive and eye-catchy so that customers can differentiate between different products/ideas of different companies.
Hereunder, we have shared with you 35 Impressive Automotive Print Advertisements. These advertisements are created by different Advertisement agencies. These Automotive print advertisements represent the message of advertisers with a combination of photography, typography, creativity, simplicity and innovative approach.
Have a look at these creative Automotive print advertisements and get different ideas and strategy used by these showcased advertisements.
35 Creative Automotive Print Advertisements

Mercedes-Benz: Pre-safe brake, 2


Chevrolet: Hedgehogs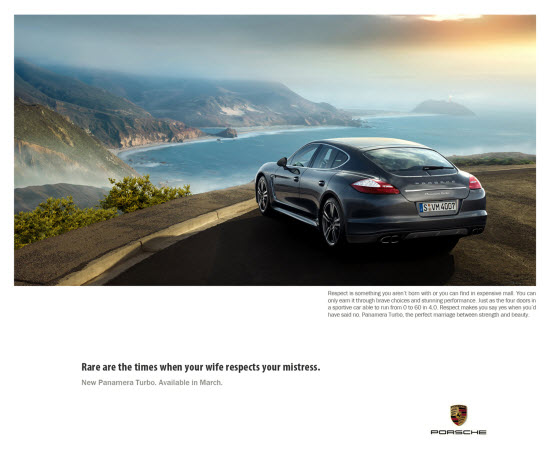 Porsche Panamera Turbo: Perfect, 3


Nissan Patrol: Patrol Y62 Launch


Volkswagen Tiguan: Water Pump


Hino Trucks 500 FG Series: Elephant


Peugeot scooter: The cops


Move All You Load


Volkswagen: Umbrellas, Volkswagen Beetle Cabriolet. For sun addicted.


Volkswagen: Glass, Catch it from 16.400 €. The Beetle.


Play Tough


Peugeot: Desert


Volkswagen: Rabbit Motel


Mercedes Benz: Dog


Honda Odyssey: Serenity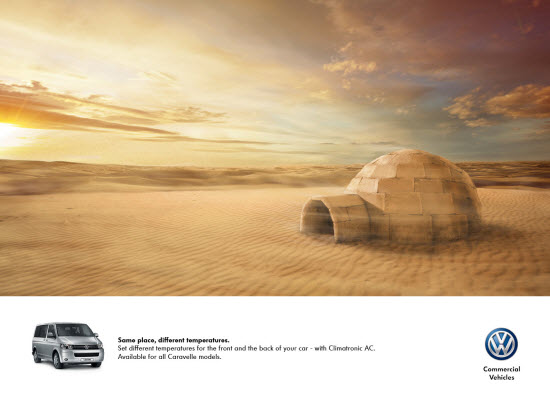 Volkswagen Caravelle: Igloo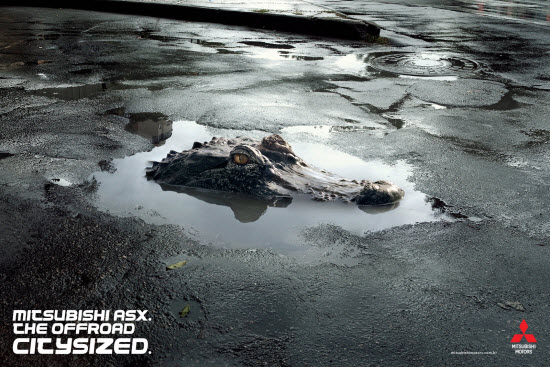 Mitsubishi ASX: Crocodile


For Every Load


Rely Trucks


Ford: The Dragon Greppy


Ride Your Way


Goodyear Tyres: Knot, Water grip efficiency


Takes The Wild Out of Wilderness


Volkswagen Front Assist: Saloon, Front Assist. Keeps you 3 seconds away from an accident.


Honda CRF Line: Two Wheels Yellow


The B-Class Taxi


Opel Astra: One bite, Waffel


Get Faster in a Honda


Ask For Help To Load It


BMW: Oftalmologist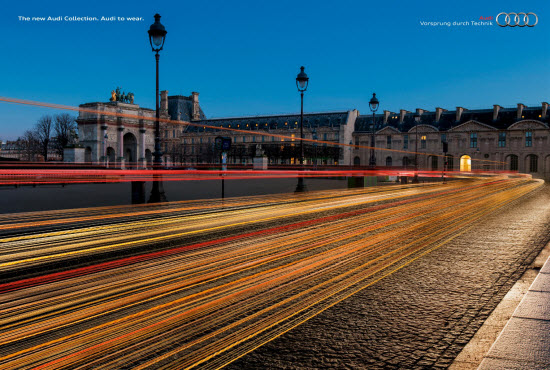 Audi: Audi to wear, 3


Mazda 6: The Gift, 1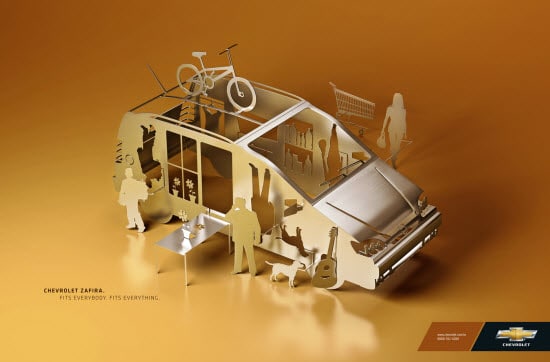 Fits Everybody


Volkswagen Park Assist: Hedgehog and Fish


Kia Motors: Stay in lane
We hope that you liked these Automotive Print Advertisements. Now fuel your imaginations with this compiled list and do share your opinions with us regarding this showcase and let us know which all you liked the most.