Paper art is most famous and creative art for many years ago and till now. It has so many advantages like less costly, more flexible, and easy to design. Everyone has design paper art in own life either at childhood age or any stage of life.
Paper art is the most powerful medium for express your feelings, ideas and creativity. If you want to create a paper art then you don't need to be an artist or design expert, just get your idea of art and start it. Paper art is easy for everyone because it does not require lot of resources, techniques or other things it is a simple art of folding, shaping and cutting of paper.
Paper art is a traditional method of designing when other sources are not available, now it becomes most important part of arts. Many years ago peoples use normal papers of art but now there are lots of styles, shapes, colors or designs which make your art more attractive. Paper art motivates every person try to design same art by doing own efforts.
Paper art can be use for many purposes like home decoration, commercial purpose, own interest, or gift purpose. There are lots of places like respective stores or online artistic website where you can get ideas for designing paper art.
In this post we bring to you 30 creative Paper Art examples, each art has its own uniqueness. These arts are design by the world wide famous artists like Peter Callesen, Jen Stark, and Brian Dettmer and so on. Hope you will like our collection of Paper art and you can also visit many other collections of these artists by click on image.
30 Beautiful Paper Art Examples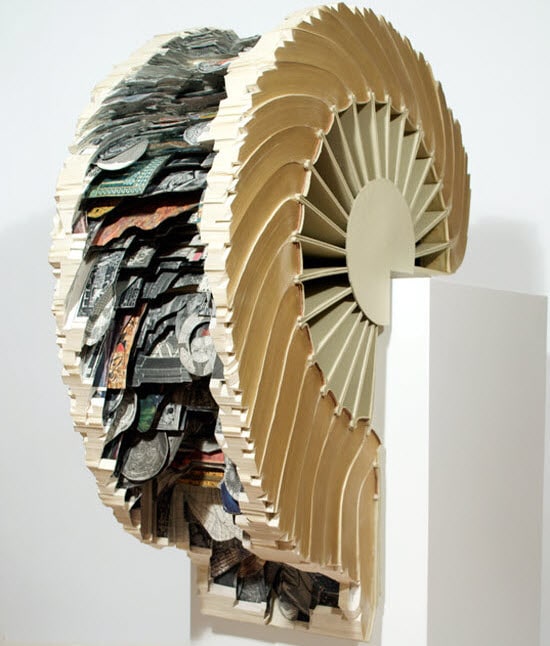 If you have any idea of suggestion in your mind, you can share with us because we want to give you best collection. If you find Paper Art Examples interesting then share this article with your friends and followers on Twitter, Facebook etc.