Whenever we see paintings with realistic features, it makes us questioning whether we are looking at a photo or a reality. Images with realistic features make us believe that it's a pictorial illustration of the subject.
Below here, in the forthcoming post we are showcasing a list of 35 stunning realistic paintings by some well known artists.
Moreover, these days, there is a culture of creating realistic paintings. A realistic painting attracts both the artist and viewer. For an artist, it's always a challenge to illustrate and interpret the basic understanding and emotions of the subject and that too in a very realistic manner.
Likewise, Orthan Pamuk once said, "Painting is the silence of thought and music of life." An artist put his efforts in his artworks and impresses others. Now a day, many of the artists uses different methods of painting realistic photographs. They use oil paints, water paints, water colors etc. For presenting us the masterpiece.
We have collected a fantastic collection of 35 stunning realistic paintings by different artists. Hopefully you will like these presented realistic paintings.
35 Beautiful Realistic Paintings
1. David Jon Kassan is a Brooklyn based figurative artist. He possesses an authoritative position in the Realistic Painting work. Painting is his passion. He uses graphite, panel and oil on charcoal in his paintings and drawings.
Before starting any project, David Jon Kassan observes things well; understand the subject, emotions of the subject and finally interpret all in his painting. His paintings are so real that you would not believe it is a painting. He gives his viewers a sense of reality.
David Jon Kassan teaches about tricks and techniques of paintings and his various tutorials also available on paintings.
2. Claire Duguid is a talented artist and created Realistic Paintings. She captures each and every tiny detail of the subject's face and its appearances.
Claire uses strong and vibrant colorful artificial light or natural light with progression to abstract the subject that captures varying levels of abstraction in still images or photographs.
Claire Duguid paints the photorealist interpretation that conveys radiance and energy and produces panels of color, light and overall beauty.
3. Paul Emsley is an elegant painter. Paul is expert in large depictions of single subjects, essentially animals, but also landscapes, flowers and the human faces.
Though Paul Emsley prefers white and black chalk drawing yet he also paints with oil & acrylic on canvas and at times water colors.
He is very much attached with paintings and drawings. He also taught paintings.
4. Juan Carlos Manjarrez is an amazing realist portraits painter from Maxico. He creates paintings in black and white colors as he says; the reality is more real in black and white. Mostly he uses oil on canvas for his terrific art work.
Juan Carlos Manjarrez demonstrates his impressive skills, painting bodies, techniques and portraits that make you question what you are looking at is reality or a painting.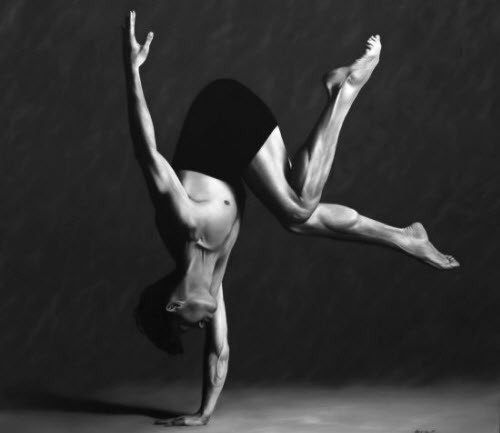 5. Katie O'Hagan is a well known oil painter who has won many awards in the field of realistic portraits painting. Her work is amazing and her painting shows reality which attracts viewers. Her paintings show different personalities of different persons.
6. Joe Simpson is a London based figurative painter. His paintings are shown in various prestigious venues both nationally and internationally. Joe works mainly in oil paints to produce photorealist paintings. He uses widescreen formats & theatrical lighting and stage fictitious scenes and utilizes cinematography. His brilliant realistic portraits present the story that the viewer feel attached emotionally.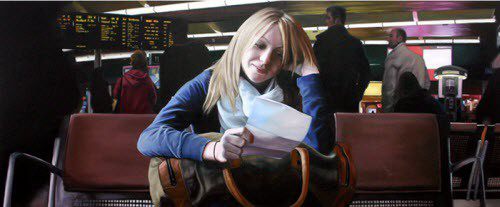 So, have you liked this post on 35 stunning realistic paintings? Whether you like it or not, do let us know as we are waiting for your valuable feedback.