If you want to drench yourself in love, happiness, and celebrations, there is no better way than Christmas festival.
In fact, Christmas is the most popular festival in the entire world. Millions of people celebrate Christmas festival around the world.
Here, we have come up with a list of 30 Beautiful Christmas Wallpapers. So, give your desktop, or laptop a festive and religious look with these beautiful Christmas Wallpapers.
Christmas Day or Christmas is an annual festival which celebrates the birth of Jesus Christ. Christmas is a public holiday in most of the Western countries including the US, Canada, UK, Australia, France, Italy, etc.
Christmas is celebrated by the vast majority of Christians as well as by a large number of non-Christians. It has evolved into a religious and cultural celebration which spreads the feeling of universal brotherhood, tolerance and love all around.
Christmas marks the birth of Jesus Christ. It is believed that Jesus Christ was born in Bethlehem to Joseph and Mary about 2000 years ago. Jesus Christ is hailed as the Son of God whose incarnation was to protect the people from evil.
Jesus Christ devoted his entire life to the service of humanity. He is also known as the "Protector." Jesus Christ builds the trust, faith, and love of people for God. He showed people how to lead a righteous life.
Christmas is a very beautiful festival spreading love and happiness. Whenever we think about Christmas, many things come to mind like Jesus Christ, Santa Claus, holiday, light, gifts, snow, etc. which gives us a great feeling. Christmas is a time for family and friends when they get together and exchange gifts.
Now, you can make your Christmas celebration even more special with these beautiful Christmas Wallpapers.
So, get ready to witness the world of Christmas Wallpapers.
These are free Christmas Wallpapers for your computer and laptops. You can download as many as you want. Set the Christmas Theme on your laptop or desktop with these beautiful and free Christmas Wallpapers.
Let's have a look at these 30 beautiful Christmas Wallpapers.
30 Christmas Wallpapers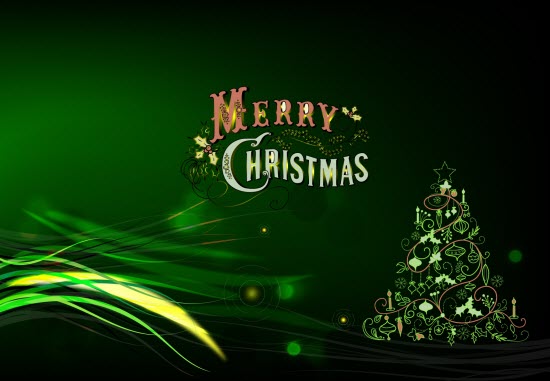 We hope that you would have immensely liked the presentation of 30 Beautiful Christmas Wallpapers. Do share your suggestions with us and don't forget to like and share the post.