Halloween is a festival of honoring the dead; it is celebrated every year on 31st October around the whole world and especially in America. It is also known as Hallowe'en or All Hallow'Eve. Everyone take part in this festival whether it's a child, young fellow or an old man.
The Halloween day (or holiday) is the day to enjoy by doing lot of activities like wearing scary costume, sacring friends and relatives and much more.
Halloween has originated from the Celtic culture of Ireland. From last 2000 years Celtic celebrates there new year on 1st November. A day before their new year they celebrate the Sanhain, when dead and ghost return back to the Earth to cause nuisance for the people and the crop. So night before New Year the line between a living and death is celebrated as Halloween.
Halloween is a festival honoring the dead so everyone around decorate themselves with various dresses resembling the dead and horror. Everyone wear costumes like of ghosts, witches, skeleton, supernatural characters, phantoms and of devils. Sometimes costumes also include the popular fiction characters.
There is a traditional celebration on Halloween basically for children known as trick or treat. Children dress them up in various horror symbolizing costumes and go from one house to another with a question "Trick or Treat". If the person says trick the children will perform some trick to threat that person by performing some naughtiness to them or their property, they at times narrate a ghost story, sings a deadly song.
As Halloween is coming near so it is the time to start enjoying the festival. You can give an early start to the festival by decorating your iPad with various Halloween wallpapers. Here in our post is there are Halloween iPad Wallpapers with their download sources.
35 Free Halloween Wallpapers for iPad

Halloween Ghost
Halloween For iPad
Halloween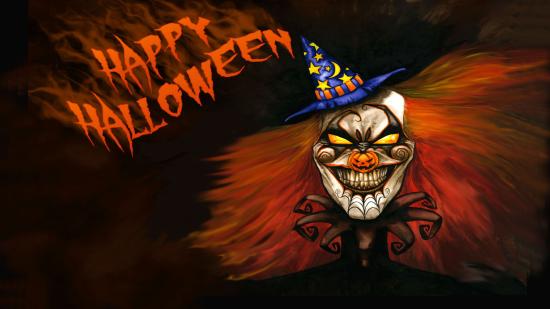 Funny Halloween pumpkin
My Halloween friends
This is Halloween
Halloween
Halloween dogs
A Cheshire Kitten
Apple Halloween
Halloween Demon
Halloween Horror
Little dog like a witch Halloween
Ghost trick or treat wallpaper
Halloween Cityhunter wallpaper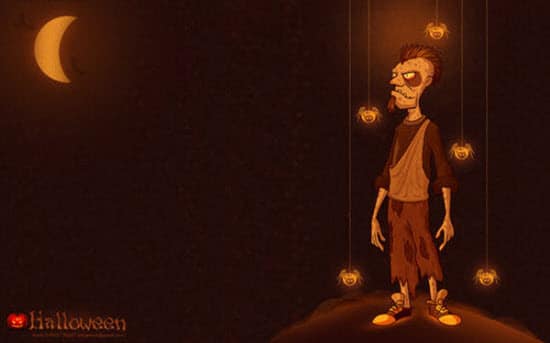 Pumpkin gang picture
Big black cat picture
Halloween Ghosts
Halloween Misaka Wallpaper
 
Enjoy your Halloween with some deadly Halloween iPad Wallpapers. Feel free to share your views your liking about your best wallpaper.